Our Company
Leverage IT Group, LLC. was founded July, 2013 in Rockwall, Texas. Our technical staff has decades of combined experience in deploying and supporting computer networks for businesses. Our goal is to apply proven methods to provide comprehensive IT support and Cloud solutions to businesses. Our services are utilized by businesses when they want to be 100% confident that their computer systems will be supported by competent professionals.
Our strength is our ability to deploy and maintain business networks at substantially lower costs than traditional IT support providers. Ultimately, our goal is to become your long-term technology support partner. We will meet the unique needs of your business, and as a client of Leverage IT Group, your technology needs become our number one priority.

Our Clients
At Leverage IT Group, we're much more than a technology consultant or service provider. Our clients have many different missions and objectives, and face a wide range of program and technology challenges. For this reason, we do not offer products or pat solutions, but partner with our clients to help them achieve their desired results in the most efficient and cost-effective way possible.
Our Partners
We pride ourselves in staying on the cutting edge of technology. We work with leading vendors in the technology field in order to bring you the highest level of service and latest solutions. We have strategically aligned our company with the following technology leaders: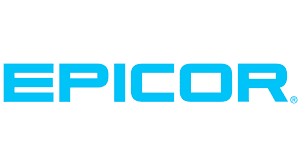 "I feel very comfortable with Leverage IT and all of its employees. They have been right on top of things as they have arisen. They are very easy to work with and have great attitudes. Leverage IT has not only met my expectations, but in my opinion exceeded them."
Tony
President, Sheet Metal Manufacture
"Their Technicians do a great job. Very competent and they provide excellent customer service."
Greg
President, Private Investigation Firm
"The DataGuard BDR helped us when our old file server died. Leverage IT virtualized our server on the BDR for weeks until we were able to replace the server. They prevented major down-time for our business. The BDR truly saved us."
Seth
CFO, Furniture Manufacturer
"I don't have people surfing the web all day anymore. I also don't get calls from staff asking me how to fix a computer issue now that Leverage IT has taken over. Any issues that we have are fixed within an hour. This has allowed me to focus on the business and what we do well."
Neil
President, Commerical Maintenance Services
"Leverage IT provides us with monthly IT support, hosted Exchange, anti-virus, and offsite backup for our data. The hosted Exchange and spam filtering has eliminated spam and virus emails for our company."
Chris
Operations Manager, Industrial Supply Company
"They are just always there when we need help. Leverage IT Group has found and resolved underlying issues that our previous IT provider couldn't. They also think outside of the box and have a "can-do" attitude."
Scott
President, Practice Management Co.
LEVERAGE WILL HELP YOU OPTIMIZE YOUR IT SYSTEM
To eliminate computer downtime and keep business processes working right